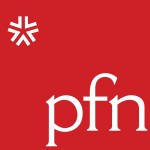 It's Friday night in downtown Phoenix. So, what is there to do?
That's exactly what Tyson Crosbie wanted to find out when he started Phoenix Friday Nights (PFN), a weekly social gathering focused on community building in the downtown Phoenix area.
"I'm new to Phoenix so that's why I started it," Crosbie said. "I wanted to learn more about what was downtown myself." Crosbie hopes to change the view of Phoenix as a place that is "dead after dark."
PFN also focuses on supporting local businesses and the economy downtown. Crosbie hopes more businesses will learn about PFN and utilize it. But PFN was created to do more than just that. "We like supporting local businesses but really on Friday what you need is to just have a break from work, and relax and socialize," Crosbie said.
Crosbie started PFN about eight months ago after discovering a group on Twitter called Phoenix Friday Coffee (PFC), created by Sunny Thaper and Austin Baker, that goes out for coffee every Friday night.
Crosbie liked the idea of PFC but it mostly took place in Chandler, which was inconvenient for him since he lived in downtown Phoenix. He tried to do PFC downtown at the same time but after it led to confusion, Crosbie changed the name to Phoenix Friday Nights and started planning his own events.
Past PFN events include trips to restaurants, bars and art galleries. PFN always does an event for First Fridays but these events vary. "We might go to the museum or we might highlight a specific artist and go to their gallery," Crosbie said.
The events are generally open but will sometimes require an RSVP if the event is held in a place with limited space. Crosbie said there are about three or four people who regularly attend events but that the rest of the group, which averages about 25 people, rotates out.
Crosbie does most of the event planning but welcomes the ideas of others. "Now that I have a form on the Web site, the last few events have been suggested by participants of PFN, which I appreciate greatly," Crosbie said.
The best way for people to find out what is going on each week is to visit the website, where events are usually posted on Monday afternoons. PFN also uses Twitter, Facebook, and a nationwide rating Web site called Yelp.
This Friday PFN will begin the night at Carly's Bistro for dinner from 5 to 7:30pm. Then they will head to the Eye Lounge where they have been invited for a private viewing of Eliza Gregory's new artwork. The night will conclude with drinks at The Roosevelt.
---