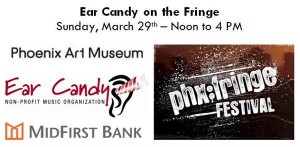 A note from Nate & Ear Candy:
Ear Candy is helping support the PHX:Fringe Festival with a Special Event at Phoenix Art Museum. We'll have the MidFirst Bank Mobile Fundraising Van out collecting change to support Ear Candy music programs- they are matching every donation up to $1,000!
Talent for the event will be plentiful.  The band Mondegreen will be laying it down, three of the valley's finest DJs will be spinning: Joe DiPadova, World Famous Rani "g", and dk.strickler – and if that wasn't enough, there will be live improvisation from Andrew Gross, Jesse Parker, & Steve Limpert. Oh, and we'll have a cash bar for your pleasure, enjoy!
DON'T MISS THIS!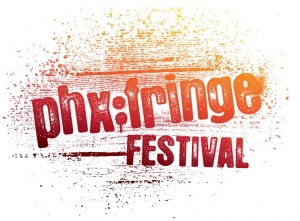 For a full list of performances and venues, visit PHX:Fringe.
Your guide as you Explore Your Core
---