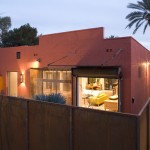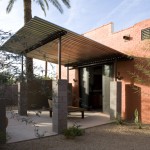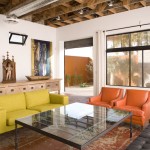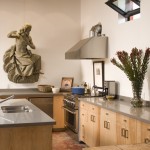 Historic Home Tours are always very interesting and a lot of fun.  The upcoming Coronado Home Tour should be no exception.  Coronado is one of the most intriguing Historic neighborhoods in the Downtown Phoenix area.  In addition to some great restaurants in restored 1920's buildings and other cool spaces, the neighborhood is home to a wide variety of 1920's housing stock including brick bungalows, spanish style bungalows, little neighborhood store front buildings and old church buildings, converted into "loft like" spaces.
This year's tour which will happen on Saturday, March 7th will feature extended hours of 3 to 9 PM.  The event will include the home tour plus a Festival at Coronado Park (12th St & Palm) and come dinner time, tour goers will be able to check out all the cool restaurants & coffee houses on 7th st and 12th St, including the Coronado Cafe, Lisa G's Wine Bar, The Tuck Shop, The Drip, plus many more.
One of the Home Tour's Highlights will be a modernist compound, re-created and occupied by local Interior Designer, Georgia Bates.  This amazing property was formerly an old grocery store, beat-up bungalow and a junk yard.
Find out more about the Tour and or purchase tickets online
To find out more about buying or renting in the Coronado Historic District, contact Lyle Plocher with Urban Connection Realty at 602 373 3725 or lyle@urbanconnectionrealty.com
---