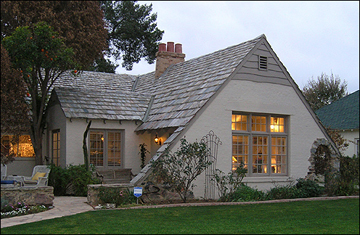 The Willo Historic District Annual Home Tour will take place on Sunday, February 8th, 2009 from 10 a.m. to 4 p.m. This unique neighborhood tour features outstanding examples of Tudor, Spanish, and Bungalow style homes dating from the 1920's through the 1940's.
One of Phoenix's most beautiful, and oldest historic neighborhoods, Willo is approximately west of Central Avenue between Thomas and McDowell Roads from 1st to 7th Avenues. Tickets can be purchased the day of the event at the neighborhood park at 3rd Avenue and Holly. Tickets are $15 the day of the tour.
Trolley cars will carry tour participants to various stops on the tour, or participants can enjoy the traditional tour method of walking from house to house
A Street Fair at the event will offer handcrafted goods, unusual gift ideas, jewelry, antiques, and local artwork. Food vendors will supply a variety of munchies. There will also be live music.
For info about available homes in Willo, contact Lyle Plocher with Urban Connection Realty at 602 373 3725 or lyle@urbanconnectionrealty.com
---