DPJ's Wire series delivers news and information straight from the source without translation.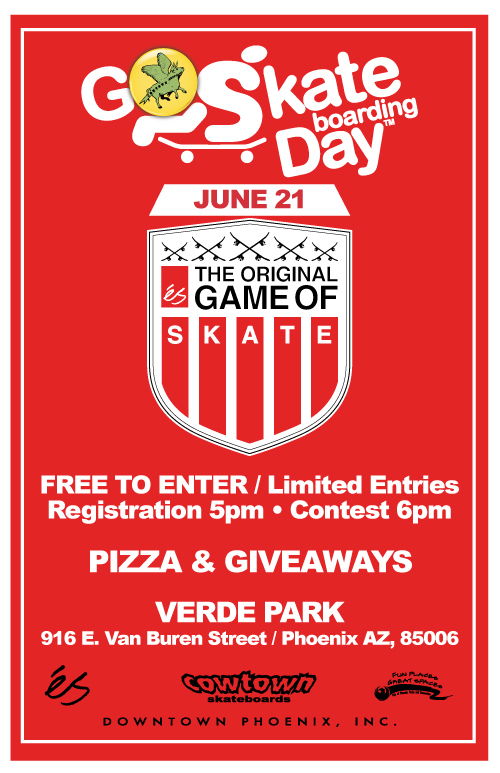 Go Skateboarding Day (June 21st) has become a tradition throughout the entire skate community. It's also an opportunity to give back to all who support skateboarding year round…the SKATEBOARDERS. With the consistent support from the Skateboarding Industry, we at Cowtown have been fortunate to watch it grow over the years. Its always been a good time and we are looking forward to this years events.
Cowtown is proud to have partnered with eS to bring the eS Game of S.K.A.T.E. back to AZ for the first time since 2011! It's a perfect fit for Go Skateboarding Day.
On top of that we'll be giving out free food and drinks, premiering Orchards Stone Soup, Product Giveaways and finishing it up with a nighttime session in the streets of Downtown Phoenix.
Its a free event on June 21st with registration starting at 5pm. The eS Game of S.K.A.T.E. will start at 6. Orchards Stone Soup video will premier about 9.
---