Remember the guy who taught you how to ride a bike? Who interrogated your prom date about his intentions? Or maybe you were cheered by him at your sports games growing up? There's a good chance you call that man your father (or father figure), and this weekend just happens to have a special day for him.
But how do you show your appreciation? While spending time together may rank as the #1 gift, spending a few bucks on the guy at these Downtown Phoenix boutiques surely ranks a close second.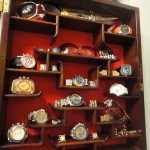 Debonair Dad
If your dad tends to shop at brand-name stores and would never be caught dead in a regular T-shirt, then you likely have a pretty debonair dad. This man don't care for the typical clothing that doesn't have any pizzazz – he likes to make an entrance and isn't afraid to stand out in a crowd. Amir's La Voûte, located inside Vintage by Misty on Central, has his essentials covered.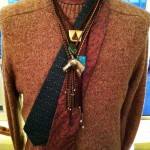 Street-style Father
If your dad is relaxed and loves to throw on his favorite old T-shirt for any occasion, then you most likely have a street-style father. This chill attitude exudes through his wardrobe choices. He might layer the classic essentials with a vintage twist and, sure enough, those proportions work cohesively for him. GrowOP is a fabulous shop on 6th St. that is sure to be equipped with a thing or two to give to the street-style dad.
If your dad is always impeccably dressed, seamlessly put together, but always has a quirky detail on his outfit, then you probably have a hipster father. This man leaves no detail untouched and always has the perfect accessories to complete his ensemble. He also knows he likes to keep things simple and demure, perfect for a business meeting yet still appropriate for afternoon cocktails. Dapper+Dash, sold at Mercantile on Central, is a brand dedicated to the bow-tie, and perfect fit for the hipster dad!
For information on sales happening at these boutiques in June, check out the Fashion Roundup!
---