DPJ is proud to bring you the best Yelp reviews of your favorite Downtown restaurants, boutiques, venues and everything in between. Every Tuesday, visit DPJ for a finely crafted, tell-all account of a Downtown spot straight from the experts: the people!
Amy D.
Phoenix, AZ
Five-star rating
11.03.09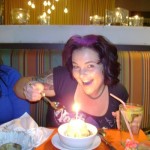 Dexter ALWAYS gets spoiled here!  After Washington Park, where he was coated in every doggie fluid imaginable, he needed a bath. Badly. I didn't want him bringin' no doggie herpes home!
They remembered his name as soon as we walked in. He's quite the popular puppy here. I used to live across the street and he just looooves the place!
After a quick tutorial in the wash area, my 7-pound rat terrier was ready to be scrubbed. They give you a few different brushes as well as shampoo AND conditioner! I never thought to condition my pet's coat before.
He also needed his lil nails clipped. I was whisked right in, even though the groomer was doin' a pomeranian. It was quick and pain-free.
Then, the treats. Dexter loves the training treats! We practice his tricks from school (PetSmart puppy class) every night and he devours the different treats.
His favorite? Peanut butter! They had some star-shaped peanut butter treats and even a mini peanut butter pie, which he got a slice of.
Toys? Tons! Dexter needs squeakers. Got him some long-ass, strange-looking pink dog that squeaks near its tail. Bought it just days ago and the dang thing already got decapitated. There is white fluff all over my living room.
It's all good, though. You can't have a 7-pound dog be a total wuss, you know?
Wag N' Wash is located at 4230 N. 7th Ave. in 7th Ave./Melrose. (602) 462.9274
The DPJ Yelper of the Week offers honest insight on a Downtown business to help you explore your core. DPJ hopes that by partnering with Yelp to spread the good word about well-loved Downtown spots, you'll spread your patronage and support local business.
Yelp is a social networking and local search engine that provides the reviews of places and things that matter to you. Simply log in, pick a place and queue up your inner critic. You can write a beaming review of your favorite gelato spot, or a scathing portrayal of that rental car facility you had to use after that curb came out of nowhere. Yelp's reviews are at once honest, uncensored, wildly hilarious and true. Heck, the site must be doing something right — it had 25 million viewers just last month!
---