Social Media Day Phoenix (#SMDayPhx) returns Friday, June 30, for a day of educational talks and networking opportunities for social media novices and pros alike.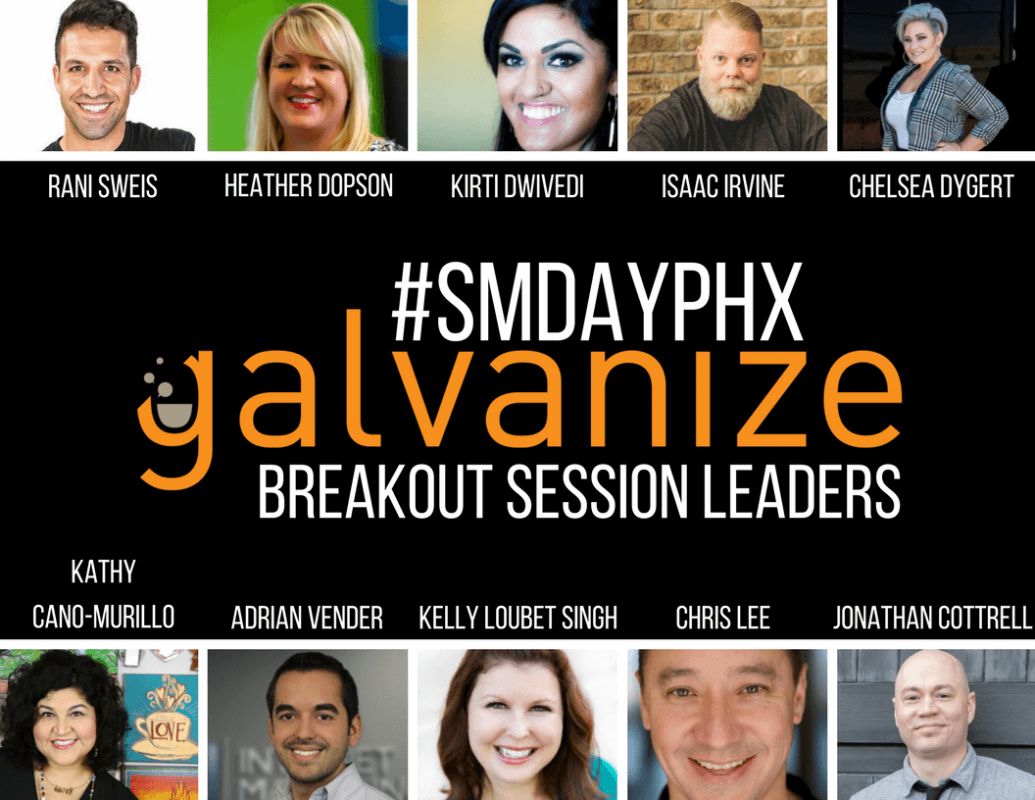 The day will bring discussions between local industry experts and social media marketing practitioners alongside entrepreneurs and small business owners speaking about practical social media takeaways and best practices for growing your social media presence at Galvanize and Chase Field.
From the latest updates regarding Facebook, Instagram and live video to on-field baseball experiences and much more, attendees will be able to network with professionals and engage with the Arizona Diamondbacks at this full-day event.
Participants will flock to Galvanize during the day to hear the best tips for utilizing social media in the business world. Hear from panelists like Tim Holladay, CEO and co-founder of Crowd Mics, and Martin Jones, senior marketing manager for social media and content at Cox Communications.
The second half of the event will be held at Chase Field, where attendees will have the opportunity to listen to social media representatives from the Arizona Diamondbacks, Phoenix Suns and Arizona Cardinals.
Learn social media tactics and strategies to drive engagement and revenue from these local major sports organizations' social media teams.
The Arizona Diamondbacks will also host a special ballpark experience for VIP guests at Chase Field. Take part in an exclusive on-field batting practice and a national anthem lineup with Diamondbacks players.
Following the on-field activities, general admission ticket holders and VIP guests will be able view a game against the Colorado Rockies from the Coors Light Strike Zone.
The daytime events at Galvanize are open to the public for free, while the events at Chase Field, including the game that night versus the Colorado Rockies, are for ticket holders only.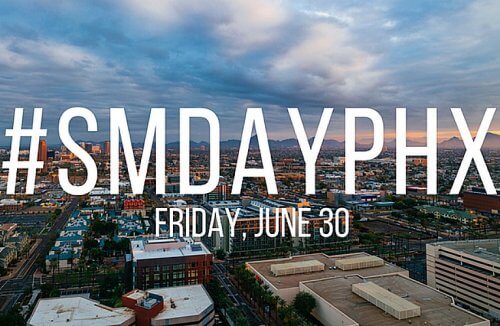 Don't miss this jam-packed day of informative talks and fun activities.
If You Go
What: Social Media Day Phoenix 2017
Where: Galvanize — 515 E. Grant St. & Chase Field — 401 E. Jefferson St.
When: Friday, June 30, 2017, 8 a.m. – 10 p.m.
Admission: The events at Galvanize are FREE to attend. The events at Chase Field cost $20 per person (General Admission) or $49 per person (VIP Package). To attend any of the events, you must first register on the Eventbrite page.
For more information, visit Social Media Club Phoenix's website. To purchase admission tickets for the Chase Field events, visit the Diamondbacks' website.
---