David Krietor has served as CEO of Downtown Phoenix, Inc. ("DPI") since April 8, 2013. In that time, he has worked with community stakeholders to develop the downtown we want. "Your Downtown" shares his thoughts and DPI's progress with the downtown community and beyond. Read the other chats here.
On Wednesday, January 20 the Phoenix City Council approved the establishment of the Roosevelt Business Improvement District, but deferred setting the budget until the board representing the payers in the BID is elected. On behalf of the many Roosevelt business and community leaders who wrote, called, and spoke in favor of the BID, I want to thank Mayor Stanton and Council Members Nowakowski, Gallego, Pastor, Valenzuela, and Williams for their support. We will keep you posted on progress in the weeks ahead.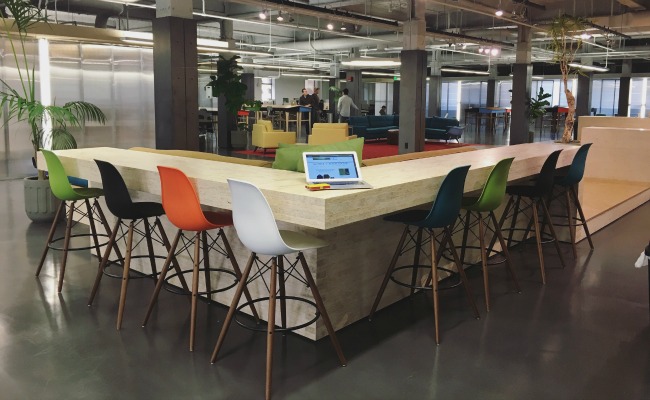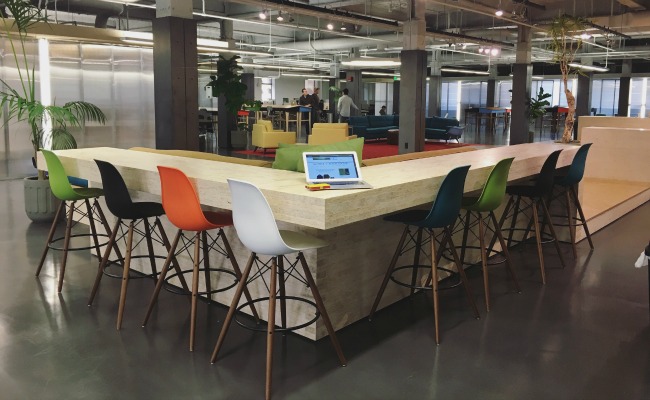 In other recent Downtown Phoenix news…
TRENDS OF NOTE

The new year brought out the prognosticators noting that tech companies and Millennials are heading downtown and business is booming in downtown's reborn Warehouse District. Others contemplate what's behind Phoenix's condo building boom and why some infill projects are going vertical. Trendy food trucks, often seen in Downtown Phoenix, now look to open up permanent locations too. Interesting things are happening along Grand Avenue. And who knew rooftop soccer was a thing?

COLLEGE FOOTBALL CAME TO TOWN
The College Football Playoff Championship game and associated events were held January 8-11 throughout the Valley. CFP mania took over Downtown Phoenix where Fan Central was in full swing and big names and large night-time crowds came together despite some rain and chilly temperatures and heightened security. Restaurants in downtown and other major cities made significant efforts to please visiting football fans and Cox Communications offered free wi-fi Valleywide. All in all, the Arizona Sports Authority has proven adept at hosting big events and the Phoenix metro area enhanced its reputation as a major sports mecca.
Yes, there was more than football festivities in Downtown Phoenix. Annual traffic, security, and entertainment preparations helped pull off the 13th Annual Rock "N" Roll Arizona Marathon and Half-Marathon that started in downtown on Jan. 17. The University of Arizona College of Medicine – Phoenix hosted their annual Connect2STEM kid's event. The best college DJ in the nation was crowned. Martin Luther King Jr. Day celebrations were held, including a torch run led by Phoenix students, downtown march, and festival in Hance Park.

OPENINGS & START-UPS
Several new establishments opened their doors in January, including Cobra Arcade Bar and Palabra Art Gallery and Hair Salon in Evans Churchill, Melinda's Alley behind the Renaissance Phoenix Downtown Hotel, and The Department co-working space on the sixth floor of 1 N. First St. The 1919 Heard Building at 112 N. Central Ave. is receiving a modern makeover. Acme Prints finds a home and community in downtown. The Arizona Academy of Science is helping teens learn how to start their own companies. ASU's downtown journalism and law schools are creating a dual master's program in which students can earn degrees in law and journalism within two years.

COMMUNITY ISSUES
Transportation planners hope to speed up the proposed South Central light rail extension from Downtown Phoenix to Baseline Road by a decade. A federal judge in Washington, D.C. ordered the FAA, City of Phoenix, and downtown neighborhoods to mediate their dispute over changes to flight paths from Phoenix Sky Harbor International Airport. Some kinks need to be worked out with the parking app used in Downtown Phoenix. After deliberation between city officials, Transdev, and the union representing transit employees, a strike ended affecting Downtown Phoenix bus travel. Earlier in the month, some colder weather took a toll on gardens in downtown and Valleywide. And thanks to Paz Cantina, hundreds of socks and 300 burritos were shared with Phoenix's homeless.

KUDOS TO …
Angels Trumpet Ale House was named best Arizona bar of 2015. Valley Metro Light Rail is viewed as a model by Las Vegas officials looking to build their own system. ASU Cronkite School journalism students won a prestigious Alfred I. duPont-Columbia Award for their documentary, "Hooked: Tracking heroin's hold on Arizona." The newly-renovated Beth Hebrew synagogue in Evans Churchill hosted 350 people for a "Downtown Shabbat" (last held 40 years ago). Also 40 years ago, the downtown Hyatt Regency and its revolving rooftop restaurant opened. Nobuo Fukuda, a James Beard Award winner, melds East and West cuisine at Nobuo at Teeter House. Artist Tato Caraveo blends simplicity and eccentricity in an art-filled life. Kimber Lanning with Local First Arizona is spearheading the effort to preserve a vintage Roosevelt Row house with a lot of uncovered history.

TO-DO's
---