DPJ's Wire series delivers news and information straight from the source without translation.
16 Athletes Compete for Cash, Pride and Prizes at Rush Club Nation Event on January 18th in Downtown Phoenix
Eight men and eight women between the ages of 18 and 38, will take part in a fitness competition on January 18th designed to test strength, agility and endurance. Professional athletes Camille Leblanc-Bazinet and Josh Bridges will also participate in an exhibition before the Final throw down.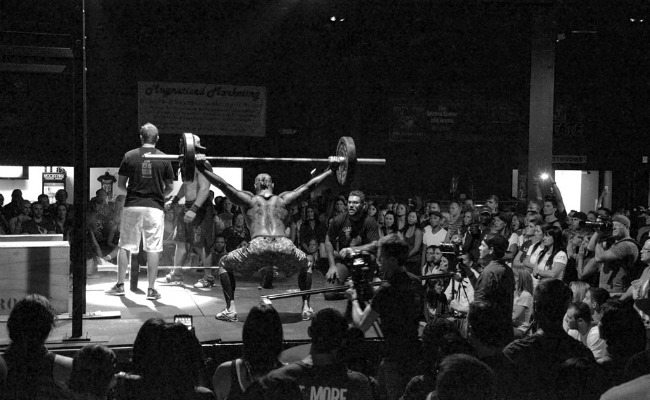 Rush Club, founded in February 2013 by Stacey D. Snyder and Abenadi (AJ) Richards was born from a shared love of fitness and the desire to create a workout competition that was all inclusive and exciting for people to watch. The duo takes pride in creating an electric atmosphere for their fans, and likes to call the feeling of involvement experiencing "the rush." Stacey is a NASM certified personal trainer and AJ (a combat veteran of the Iraq war) is the owner of RushRx CrossFit Mesa.
Since its inception, RUSH CLUB has grown to see 500+ spectators at their local competitions. They have hosted 56 athletes on the Rush Club stage and have awarded approximately $7,000 in cash prizes. The pair has plans for continued growth of the competition and brand in 2014. Unlike traditional sport competitions where athletes typically pay a fee to participate, Rush Club caters to the athletes with no fee. This is made possible through sponsors, vendors and spectator ticket sales.
"I believe we are creating the most exciting head to head competition to draw crowds of all ages." says Richards. "Our goal is to promote health and fitness in the most exciting way possible!"
"When you help people meet their physical goals and see how much it helps them overcome their mental hurdles too, that's pretty powerful stuff." adds Snyder. "This is a sporting match for anyone and everyone."
A portion of the Final Rush event proceeds will benefit the United Phoenix Firefighters.
When: Saturday, January 18th, Doors open to the public at 12:30 p.m. Preliminary matchups kick off at 1:30 p.m.
Where: The Pressroom, 441 W Madison St.
Cost: $25 & Up
For more information on Rush Club Nation and to purchase tickets, visit:
http://www.rushclubnation.com/buy-tickets/ or the event page on Facebook at: https://www.facebook.com/events/203331896525305/
---