Some news items don't need translation. That's why DPJ launched the From the Wire series, so we could serve the destinations here by posting information and announcements – in their own words.
Phoenix theater-goers are about to embark on a multicultural dance journey with the March 31st production of "The World Dances! A Celebration of the Universal Language" at the Viad Playhouse in the Park. Professional performances representing India, Africa, Ireland, Egypt, Uzbekistan, Spain, Russia and more are on the itinerary for this global dance event.
She's Got Hips Productions has assembled a diverse cast of professionals from around the country to stage this unique multicultural event.  Performers include Michelle al Farfesha from New Mexico, and A'isha Azar from Washington along with Zahr Jamil Middle Eastern Dance Company, Divine Chaos Tribal, Maguire Irish Dance, Riyasha Daulat, Almagul Temirtekova and Arizona Dunun Ensemble.
A lifelong dancer and Middle Eastern dance professional. Mahin Sciacca launched this project to show the power and variety of dance across the globe. "In our shrinking world, we are increasingly aware of our human diversity. 'The World Dances!' is a window into the shared experience of dance as an expression of joy and a celebration of its many forms. We invite people to come take a trip around the world – right from their theater seat!"
More show details and ticket information can be found here.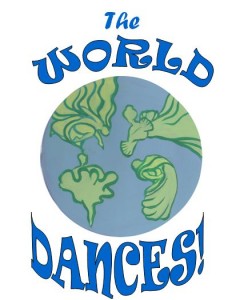 Event Details:
The World Dances! A Celebration of the Universal Language
Date: Saturday, March 31st  7:30 pm
Location: Viad Playhouse in the Park, 1850 N. Central Ave.
About Mahin:
Mahin has been teaching and performing  Middle Eastern belly dance in the Phoenix area for over 10 years. She is the author of the internationally published "Daily Bellydance Quickies", a national workshop instructor and free-lance dance writer for Shimmy and Zaghareet! magazines.
---