Steve Weiss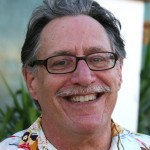 Posted on June 13th, 2012 by Christina O'Haver
Steve Weiss talks with DPJ's Christina O'Haver about NFR's "Ten-Cennial."
Posted on October 4th, 2010 by Christina O'Haver
A decades-long void is about to be filled in Evans Churchill.
Posted on January 19th, 2010 by Si Robins
The truth is, we represent people who aren't moving toward the next buck or the next city, to which it's more important to raise living values than financial values.
Posted on September 14th, 2009 by Yuri Artibise
If you enjoy living, working or playing in Downtown Phoenix, chances are you owe a thank you to the Downtown Voices Coalition.