Sage
Posted on 1/18/10 by Danielle LeClair » 1 Comment
There is no denying the abundance of specialty shops and quaint boutiques that have been popping up around Downtown Phoenix the past several years. But, to the surprise of some Phoenicians who have never dared to venture past Indian School Road, many boutiques been in existence and maintaining clientele several years prior to the recent Downtown rush.
Easley's Fun Shop, the Antique Mall and Sage all line McDowell Road between 3rd and 7th avenues, each maintaining faithful and healthy followings.
Easley's Fun Shop, located at 5th Avenue and McDowell Road, opened its doors over 62 years ago. Original owner Bert Easley was a Vaudeville magician and entrepreneur, whose initial intention for Easley's was nothing more than a magic shop. However, Easley quickly filled the store with gag gifts and novelties. Decades later, Easley's Fun Shop is still under Easley family ownership and has since graduated to a store filled with much more than just magic and novelties.
With well over 10,000 retail products, Easley's offers everything from costumes, theatrical makeup, hats, wigs and countless costume accessories. The shop also maintains a rental department with over 7,000 products available, says Greg Fox, Easley's Web designer and store manager.
Fox, who has been working at Easley's for over eight years, has admitted there have been some changes since the recession began.
"This past year there were less costume sales, but much more sales in accessories," Fox says. He attributes the shift in merchandise popularity to customers trying to piece together costumes with the intent of "saving a couple pennies." But, Fox says one thing has remained consistently in demand: the '70s outfits.
"People always seem to come in and need a '70s outfit for a party of some sort and of course, for Halloween," Fox says.
From '70s outfits, to Mardi Gras beads, to thousands of Halloween costumes, this funs shop is just that… fun!
While Easley's has seen a shift in sales due to the current economic downturn, the Antique Mall, situated on the southeast corner of 7th Avenue and McDowell Road, has maintained a constant flow of shoppers over the past 18 years, since its doors first opened.
Melissa Montgomery, a manager of the Antique Mall, attributes it to the fact that besides selling antiques, the store also sells secondhand, gently used products.
With over 6,000 square feet of retail space, this antique mall is filled floor to ceiling, wall to wall with art from the pre-Columbian era, mid-century works and of course collectibles from more recent decades.
"People are looking for bargains," Montgomery says, "our numbers are actually up because resale sells."
Montgomery, who started out as an antique dealer, and has been working as a manager at the Antique Mall for a little over a year, says that 7th Avenue has been a wonderful location.
"We pick up the traffic coming and going down 7th Avenue. We're either the first stop on the way or the last, when heading on and off the freeway," Montgomery says, referring to the close proximity to I-10.
While the Antique Mall offers items as low as $1, there are some things that can be on the pricier end, but it does not seem to dissuade patrons. Whether they are looking for a vintage, one-of-a-kind piece or an original VHS, the Antique Mall seems to have it all.
While on a "boutique tour" down McDowell, a stop at Sage is absolutely necessary. If you're looking for inspiration for a home renovation, or to purchase a vintage stained glass door, Sage is sure to provide motivation.
Many of the customers that visit Sage are willing to pay a bit more for pieces that are extremely unique to the store and to Phoenix.
Sage is situated just down the street from the Antique Mall, and with an undeniable European/French feel, soft lighting and soulful music, Sage creates a wonderful atmosphere to shop and spend money in. From a vintage claw-foot bathtub to a 6-foot cross, Sage seems to fulfill the different niche the Downtown Phoenix community yearns for.
Most of the items, while distressed, are in ready-to-use condition, making it even more convenient for patrons. And, similar to the Antique Mall, Sage also offers a nice variety of jewelry for someone looking to spruce themselves up.
Easley's Fun Shop (509 W. McDowell Rd., 602.271.9146), the Antique Mall (539 W. McDowell Rd., 602.253.3778) and Sage (335 W. McDowell Rd., 602.258.3033) are all located within a half-mile walk from the Central/McDowell light rail station.
Posted on 9/15/09 by DPJ Staff » No Comments
DPJ is proud to bring you the best Yelp reviews of your favorite Downtown restaurants, boutiques, venues and everything in between. Every Tuesday, visit DPJ for a finely crafted, tell-all account of a Downtown spot straight from the experts: the people!
Melinda S.
Phoenix, AZ
Four-star rating
07/19/2009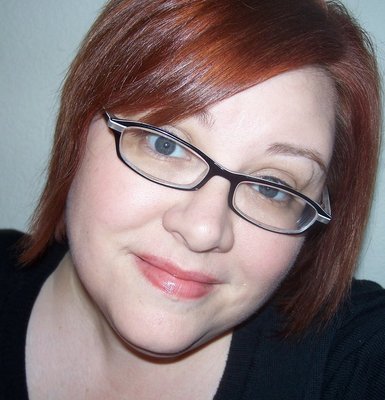 I love the atmosphere of this place. Definitely somewhere you can find something very special if you look hard enough. I popped in to check on Lani from Olive Annie (sadly she had to close and has her inventory at Sage until it's gone). I had been in before and picked up some cute vintage signs.
It's antiques but with a bit of a twist – lots of European salvage type stuff. If  I had more money to spend I'd probably redo my bedroom. Since I am not rollin in it at the moment my purchase was a Mer-made peace sign necklace from Lani's inventory at 50% – a total steal.
If you love vintage, retro, European style, I would recommend Sage for an hour of treasure hunting.
Sage is located at 335 W. McDowell Road. (602) 258.3033
The DPJ Yelper of the Week offers honest insight on a Downtown business to help you explore your core. DPJ hopes that by partnering with Yelp to spread the good word about well-loved Downtown spots, you'll spread your patronage and support local business.
Yelp is a social networking and local search engine that provides the reviews of places and things that matter to you. Simply log in, pick a place and queue up your inner critic. You can write a beaming review of your favorite gelato spot, or a scathing portrayal of that rental car facility you had to use after that curb came out of nowhere. Yelp's reviews are at once honest, uncensored, wildly hilarious and true. Heck, the site must be doing something right — it had 25 million viewers just last month!