public transportation
Posted on 2/17/15 by DPJ Staff » No Comments
DPJ's Wire series delivers news and information straight from the source without translation.
Introducing Ridekick™: Valley Metro's Official Mobile App for Easy Trip Planning
Your sidekick for traveling on bus or light rail
Ridekick™ has arrived! Valley Metro's new mobile app is designed to get riders where they want to go easily and efficiently. By launching the free app, which pulls real-time schedule data, riders can plan a trip and get up-to-the-minute arrival times on bus or light rail. Riders can view available public transit options based on current location, plan a future trip and bookmark their favorite routes.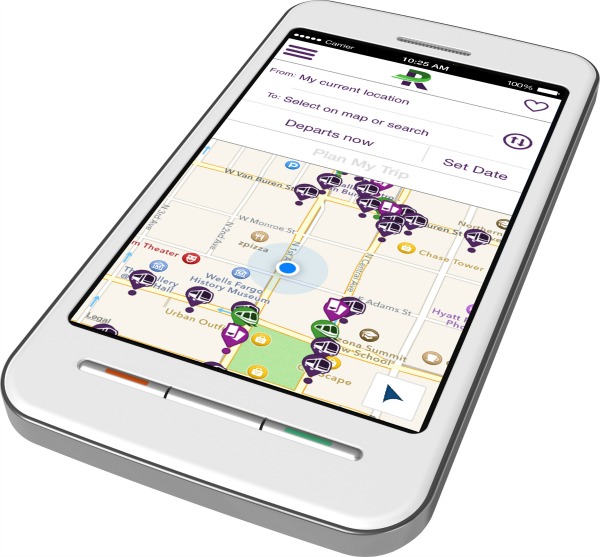 "Valley Metro is dedicated to making transit easy and accessible. Riders who use bus and light rail daily to those exploring public transportation for the first time will find the app very useful," said Steve Banta, Valley Metro CEO. "Ridekick™ helps us better serve our existing riders and attract new by streamlining time and travel."
Ridekick™ features include:
An interactive map that displays bus, rail stops and park-and-ride locations
GPS and filters to find the best public transit options based on rider needs and current location
List of fare and fare retailers
Ability to bookmark favorite routes and email your itinerary
Valley Metro and its ad agency partnered with Portland-based GlobeSherpa to design, build, test and deploy the Ridekick™ application.
"The time is right to provide a mobile trip planning solution to Valley Metro riders that's informative and easy-to-use," said Nat Parker, GlobeSherpa CEO. "With the launch of the Ridekick™ trip planning application, Valley Metro is enhancing the transit riding experience in the greater Phoenix area by delivering relevant, real-time information to the rider when they need it."
Valley Metro riders responded positively to Ridekick™ during testing, highlighting the user-friendly functionality, accurate timing and trip planning tools.
Download Valley Metro Ridekick™ today! It is available on either the App Store or Google Play™. Visit valleymetro.org/ridekick for additional information and to view useful videos.
Posted on 1/28/15 by DPJ Staff » No Comments
DPJ's Wire series delivers news and information straight from the source without translation.
TRANSPORTATION TIPS FOR DOWNTOWN PHOENIX SUPER BOWL XLIX FESTIVITIES
With Verizon Super Bowl Central opening today and numerous other events also taking place this week in downtown, the city of Phoenix is providing the following transportation tips to help create a safe and enjoyable experience for visitors and locals.
Public Transit Tips
Public transit is the recommended mode of transportation to access downtown. By taking bus or light rail you won't need to worry about driving or parking. Visit valleymetro.org/superbowl to plan your trip and find out where to buy a transit pass.
Additional transit service for Super Bowl activities in downtown Phoenix includes:
Special Light Rail Service to Verizon Super Bowl Central
Extended hours and capacity on Valley Metro Rail, operating until 2 a.m. Jan. 28-31 and 11 p.m. on Feb. 1.
In downtown Phoenix, passengers will board and de-board from certain stations:
De-boarding only stations
3rd Street/Washington (westbound)
1st Avenue/Jefferson (eastbound)
Boarding only stations
Central Avenue/Washington (westbound)
3rd Street/Jefferson (eastbound)
Special Bus Service to Verizon Super Bowl Central
Added Express and RAPID bus service will be provided from eight regional park-and-rides to downtown Phoenix. Service will operate every 30 minutes until approximately 2 a.m. Jan. 28-31, and 5 p.m. on Feb. 1.
Downtown Phoenix-bound local bus service will be extended until approximately 2 a.m. Jan. 28-31, and 5 p.m. Feb. 1. Service will operate every 15-20 minutes.
In addition to public transit, consider using Grid Bike Share as a way to get around for short trips in the downtown area. Hundreds of the bright lime-green bicycles are available for locals and visitors and available on a pay as you go basis. Please note that during this week, some Grid Bike Share stations in downtown Phoenix may be moved temporarily to a different location. Visit the GridBikes.com for more information.
Driving Tips
If you are planning to drive, consider leaving your car at a park-and-ride location, and then using public transportation to get downtown. For park-and-ride locations, visit the Valley Metro website.
Drivers are encouraged to enter or exit downtown Phoenix from the west or south. The streets on the west or south handle greater capacity and are not as heavily used as those in the east. By using these streets you may arrive at your destination quicker and avoid traffic congested areas.
Although Seventh and Washington streets will remain open, try to avoid both streets as they will likely experience heavy congestion.
Use recommended routes for easiest access in and out of downtown.
Although all major streets in downtown will remain open, be flexible and allow for additional travel time as some streets will be closed or restricted.
Look for wayfinding signage to help guide you into downtown Phoenix, to parking facilities and to the airport.
Be mindful of pedestrian traffic as the Super Bowl festivities draw a large number pedestrians.
Parking Tips
There are approximately 42 public and private parking structures available throughout the downtown vicinity, totaling more than 27,000 parking spaces at various times throughout the day and night. The main parking structures are located between Seventh Street and Seventh Avenue from Fillmore to Lincoln streets.
Plan to arrive and park by 5 p.m., as nightly events are expected to draw peak attendance and fill parking spots.
Call Downtown Phoenix Ambassadors at 602-495-1500 for the most up to date information on parking availability. The ambassadors will be conducting frequent parking inventories Wednesday, Jan. 28 through Sunday, Feb. 1.
For more information about parking, including parking garage locations, meter rates and hours of enforcement and accommodations for people with disabilities visit azsuperbowl.com/knowbeforeyougo or phoenix.gov/azsuperbowl.
For additional travel tips and key information visit the Know Before You Go section of the Arizona Super Bowl website or the city of Phoenix Super Bowl webpage. On Twitter follow @#SB49 and #SBCentral for the latest Super Bowl information.
Posted on 10/27/11 by Nicole Underwood » 3 Comments
What would your day look like if you didn't have your car?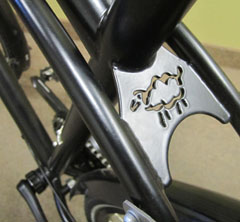 (pause)
Did you suddenly have a sense of panic or dread? What if I told you it could actually be possible, in Arizona? How do I know?
Because I'm living proof.
After learning how much driving was taking a toll on my emotional health, not to mention my pocket book, I decided to put my car in park – permanently – and venture on foot.
My commute: 16 miles. My solution: Public transportation.
Before I took the plunge, I evaluated where I drive and how often I honestly needed my car. Church, dinner with friends, the occasional movie… did all these places require my vehicle?
As for work, during rush hour I was spending an average of 45 minutes on the road, in bumper-to-bumper traffic. I would arrive at work disgruntled each day and by the end of the week, I would barely have enough money left over to celebrate the commuting conclusion at happy hour.
However, thanks to the Valley Metro Light Rail, the pay off to park my ride was much greater. I only needed to add minimal time to my commute while significantly increasing my "happy level" meter, financial freedom and connectivity to my community.
These are not new claims. Yet, some still hesitate. If you are considering making the switch, you wouldn't be alone.
More and more people are kicking the car to the curb for an eco-friendly way to get to where they need to go. The Tour de Fat New Belgium tour encourages an individual from each city to give up their car for a year. A great blog called The Gubbins Experiment highlights another individual who hit the pavement for a year and the happiness it gave.
But, for some, resources such as carpooling, zipcars, the bus and (my favorite) biking do not seal the deal to ditch the wheels. So… let's do the math.
According to AAA, the average person keeps a car five years and drives 15-20,000 miles per year.
Break that down:
20,000 miles. 1,000 gallons of gas/year. $4.00 = $4,000 dollars per year.
$4,000 dollars. Just in gas.  Now the rest:
Per year: Maintenance and repairs: $500 – $1000. Insurance: $1200. Taxes, financing and other miscellaneous fees…
Grand Total: Over $6,000 a year ($500 per month)
This figure is just to maintain having a car, even if you own it free and clear. (Read more in this 2008 consumer report.)
Now does walking sound more attractive?
A main reason for I see for why people continue to commute is that riding a bike or utilizing public transportation is seen as unattractive and compromising to one's independence. In reality, I beg to argue that minimizing car usage will increase your independent movement, while also increasing areas for social use. The alternative solutions shouldn't be a last resort. Just because you have the money to maintain a car, doesn't make it smart to continue driving down the street for a Starbucks. Why not walk?
Through walking, riding my bike, and using the light rail, I have:
1. Discovered local businesses (keeps money in the state!)
2. Become more fit & found free yoga classes in a park (fresh air and no need for gym membership!)
3. Located two conveniently-located farmer's markets (healthy eating!)
And all the while, still maintaining friendships, attending events, and successfully doing my job.
Trust me, this is doable. But, you have to take the first step.