new media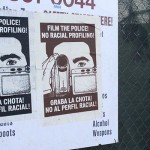 Posted on November 15th, 2012 by Jen Urso
Multimedia works can open a gateway to unexpected art experiences.
Posted on June 22nd, 2009 by Tyler Hurst
It's that time of year again – PodCamp AZ is coming to the University of Advancing Technology November 14th and 15th! PodCampAZ is a FREE networking media unconference, dedicated to blogging, video blogging, podcasting, social networking, and all other relevant media.