Mike Oleskow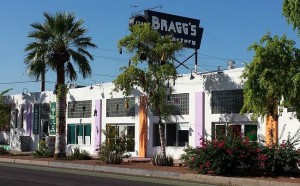 Posted on August 31st, 2015 by Jill Bernstein
The new Grand Avenue art space will launch its inaugural exhibition for September's First Friday.
Posted on February 4th, 2011 by Christina O'Haver
After Hours Gallery debuts a new collection by Downtown-based artist Joshua Dean Wiley.
Posted on August 24th, 2009 by Yuri Artibise
While attending a recent Get Your Phx event, attendees agreed the After Hours building is the only example of a small-scale, multi-use infill development around Downtown Phoenix.