maizies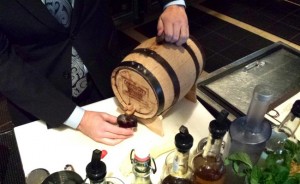 Posted on January 22nd, 2014 by DPJ Staff
Area bartenders square off as they battle to make the perfect cocktail.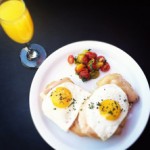 Posted on July 20th, 2012 by Natalie Morris
Whether you're aiming to relax, recover or restore, you'll be in good hands at these downtown brunch hotspots.
Posted on December 8th, 2009 by Kenny Bump
Tucked away under Landmark Tower resides Maizie's Café & Bistro, a unique bistro that knows how to attract the hungry — offer delicious burgers for $3 from 4-close on Mondays.
Posted on November 13th, 2009 by Yuri Artibise
For the past four years, Shaun and Brady Breese have brought smiles to the residents of Central Phoenix with Urban Cookies.
Posted on October 21st, 2009 by Si Robins
Haus Modern Living owner Lew Gallo thought of a clever way to bring two concepts together — spending money at deserving local businesses and tweeting while doing it. He's introducing TwitterHunt.
Posted on August 2nd, 2009 by Katie Charland
The first ever Night Rail event can be summed up in one phrase, "Veni, vidi, vici" – we came, we saw, we conquered.
The event was organized to show support for the extended light rail hours for Friday and Saturday evenings until 2 a.m. On Friday, July 31st light rail supporters gathered at various locations along on the line with plans to merge the groups in downtown Phoenix.