Cindy Gentry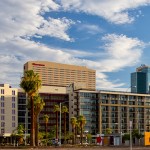 Posted on February 28th, 2013 by Susan Copeland
The creative community has been key to the development of vitality, energy, and buzz in Downtown Phoenix.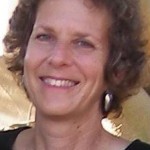 Posted on July 26th, 2012 by Natalie Morris
Phoenix food activist Cindy Gentry expands her knowledge this fall at the 2012 Salone del Gusto and Terra Madre in Italy.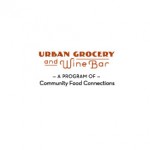 Posted on May 5th, 2012 by DPJ Staff
Phoenix Public Market has announced the closing of its Urban Grocery and Wine Bar, effective Saturday, May 12.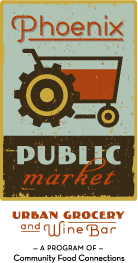 Posted on November 1st, 2011 by DPJ Staff
Cindy Gentry invites you to the anniversary celebration of the Urban Grocery & Wine Bar, featuring food, wine and beer tastings, and live music.
Posted on September 16th, 2009 by Justin Lee
The much-anticipated opening of the Phoenix Public Market's new Urban Grocery & Wine Bar is nearing reality.