boutiques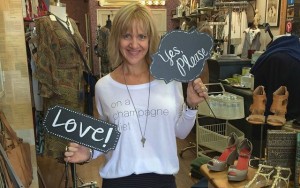 Posted on August 7th, 2015 by Courtney McCune
Muse Apparel owner Victoria Lindley is moving her popular clothing boutique to the newly renovated Uptown Plaza.
Posted on June 10th, 2010 by Danielle LeClair
Mixing art, fashion and community, Roosevelt Row's eclectic boutiques are some of Phoenix's best shopping experiences.
Posted on January 18th, 2010 by Danielle LeClair
Easley's Fun Shop, the Antique Mall and Sage all line McDowell Road between 3rd and 7th avenues, maintaining a faithful and healthy following.
Posted on December 24th, 2009 by Janessa Hilliard
Three boutiques — Qcumberz, Rust and Roses and Retro Ranch — capture the essence of the mile-long mecca that is Melrose.
Posted on November 6th, 2009 by Alexandra Flamini
Locally owned Red Hot Robot, Frances and Smeeks sit neatly in a row on the corner of Central and Camelback. Each store radiates friendly intimacy.
Posted on September 29th, 2009 by DPJ Staff
I like having a great place like MADE in my neighborhood. Businesses that support local artists will most definitely get my business, especially when the carry such fun and interesting products like this lovely boutique.