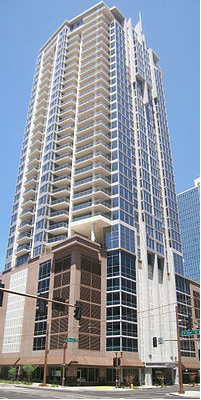 Phoenix's tallest residential high rise.  34 stories, once destined to be a condominium tower this beautiful building became a casualty of the real estate crash.  There are a handful of owners lucky (and rightly proud) enough to call it home, the rest of the suites are now leasing as luxury rentals.
Available Properties
44 Monroe
Sorry, but we couldn't find any results in the MLS that match the specified search criteria.