DPJ's Wire series delivers news and information straight from the source without translation.
This Memorial Day weekend, there's no better spot to party poolside than in the heart of downtown Phoenix at LUSTRE Rooftop Bar.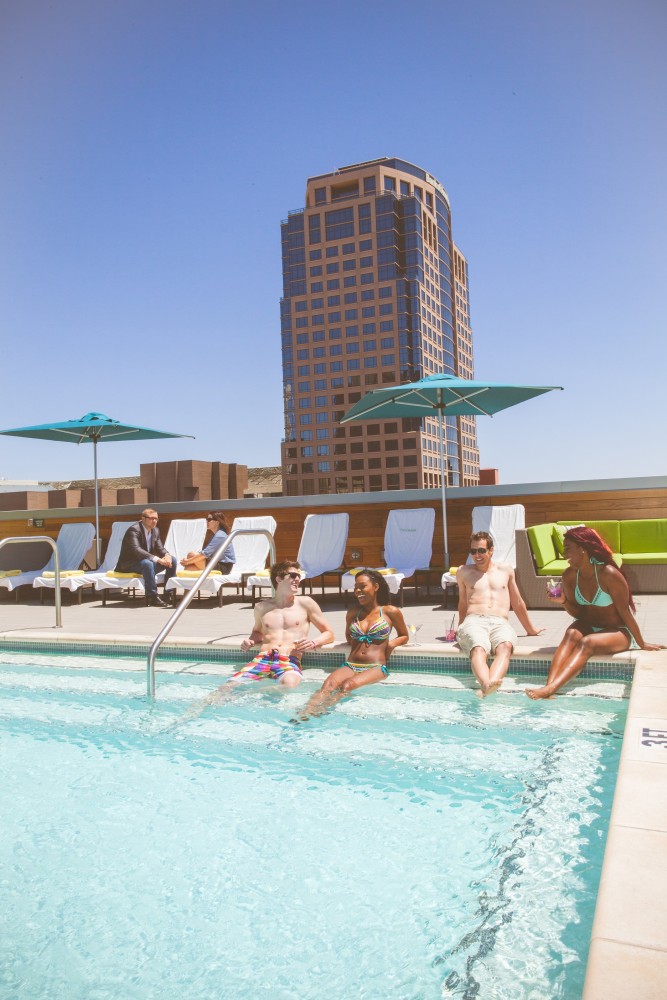 Perched on the third-floor pool deck of Kimpton Hotel Palomar Phoenix, LUSTRE is getting in the spirit with the "Start To Summer Kick Off – All-American Weekend" offering live music, Tito's handmade vodka samplings, an outdoor barbecue and giant pool toys for party-goers.
Start To Summer Kick Off – All-American Weekend at LUSTRE Rooftop Bar:
• Friday, May 26 – Monday, May 29
• Pool opens at 11 a.m. and is open to the public.
• Guest DJs will be spinning from Friday through Monday.
• Tito's Handmade Vodka specials will be available all weekend.
• LUSTRE will be firing up the grill with an outdoor barbecue all weekend long.
• Party-goers can play with beach balls, giant pool toys and more.
LUSTRE Rooftop Bar is located at 2 E. Jefferson St.
To book a cabana at LUSTRE Rooftop Bar, call 480-478-1765 or email simone.alex@bluehoundkitchen.com.
Images courtesy of LUSTRE Rooftop Bar.
---