DPJ's Wire series delivers news and information straight from the source without translation.
LGE Completes Remodel of Downtown Phoenix Warehouse District Building
LGE Design Build has completed the renovation of the former Jackson's on 3rd restaurant into a 23,000-square-foot West Coast training center for the Scheduling Institute, a medical and dental practice training company based in Alpharetta, Ga.
The new training center, located at 245 E. Jackson St. in the downtown warehouse district, will complement the company's existing training facility in Atlanta, provide greater reach into the western U.S. and double the organization's capacity for events, workshops and seminars.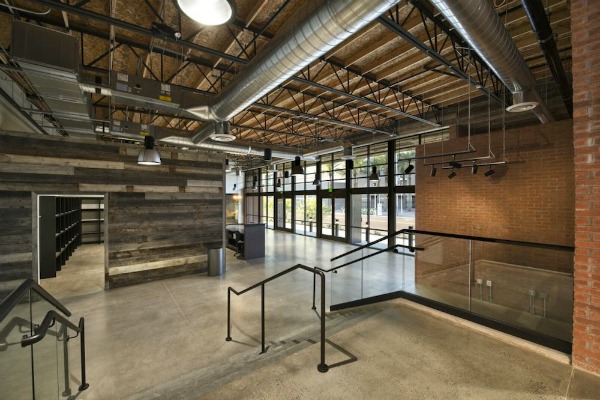 The Scheduling Institute is the largest dental training company in the world, helping thousands of dentists to make more money while working less. The Scheduling Institute provides unique coaching strategies and team trainings to boost practices' production, collections and new patient numbers.
Although the Scheduling Institute had previously considered other cities, including Los Angeles and Las Vegas, the CEO and President of the organization, Jay Geier, decided that Phoenix was the ideal West Coast hub. The facility's proximity to light rail, entertainment and the airport attracted the company.
In transforming the building, designers incorporated the original look with brick on the exterior as well as interior walls.
"We preserved the unique historic elements of the building and combined them with a modern approach to office space," said David Sellers, president of LGE Design Build. "LGE Design Build is proud to provide this new home to the Scheduling Institute and contribute to the revitalization of downtown Phoenix."
Images courtesy of LGE Design Build.
---