DPJ's Wire series delivers news and information straight from the source without translation.
Arizona Theatre Company to Hold General Season Auditions in Phoenix and Tucson for Equity and Non-Equity Actors in Arizona
Arizona Theatre Company is holding general season auditions for Equity and non-Equity actors for the 2014-2015 season in Phoenix, May 12 and 13, and in Tucson, May 15 and 16, 2014.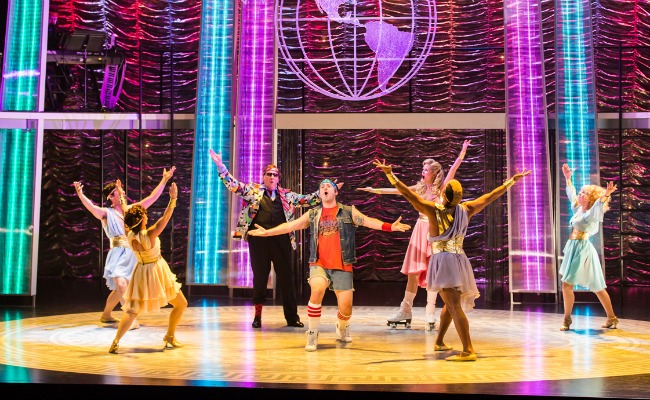 Auditions for Phoenix Equity actors will take place on Monday, May 12 from 10:30 a.m. to 1:30 p.m. and 2:30 to 6:30 p.m. Phoenix auditions for non-Equity actors will take place on Tuesday, May 13 from 10 a.m. to 1 p.m. and 2 to 5 p.m. Phoenix auditions will be held at the Herberger Theater Center, 222 E. Monroe St. in downtown Phoenix.
Tucson auditions for Equity actors will take place on Thursday, May 15 from 5 to 8 p.m. Auditions for Equity and non-Equity actors will also take place on Friday, May 16 from 10 a.m. to 1 p.m. and 2 to 4 p.m. Tucson auditions will be held at the Temple of Music and Art, upstairs in the rehearsal hall, 330 S. Scott Ave. in downtown Tucson.
Appointments are required to audition. To schedule an audition appointment in Tucson or Phoenix, call Natasha Smith at 520-884-8210 ext. 7510.
Actors must bring a recent headshot and current resume. Each actor is required to prepare two contrasting monologues totaling no more than four minutes combined.
Actors may substitute a song for one of the two pieces. Musical accompaniment will be provided if sheet music is presented, and the total length of the audition must not exceed four minutes. A CD player and piano will be available for those wishing to provide pre-recorded or their own accompaniment. No music director or choreographer will be present at general auditions.
Arizona Theatre Company is an Equal Opportunity Employer committed to non-traditional and multi-cultural casting. Artists of color are urged to audition. Callbacks for specific roles in specific productions will be held at later dates throughout the season.
All actor materials are kept on file for two years. Consequently, all actors who auditioned during the 2013-2014 Season are not required to audition at this time though they are welcome to attend again if they choose. Non-Equity auditions are limited to actors age 16 and older.
In an effort to keep current files of Arizona actors, ATC requests that local actors unable to attend the auditions send a headshot and resume to the following address: Casting, ATC, P.O. Box 1631, Tucson, AZ 85702-1631.
Photo by Tim Fuller from the Arizona Theatre Company production of Xanadu.
---