DPJ's Wire series delivers news and information straight from the source without translation.
MUSEUM TOUR GUIDE AT MEETING INTRODUCING HEARD MUSEUM'S 'LAS GUIAS' ('THE GUIDES')
Guides, or docents, describe galleries, exhibits to museum visitors
Learn how to become a qualified member of the Heard Museum's docents, called Las Guias (or, "The Guides"), at an introductory meeting at 1:30 p.m. Wednesday, April 23, in the museum's Dorrance Education Center Conference Room, 2301 N. Central Ave., Phoenix.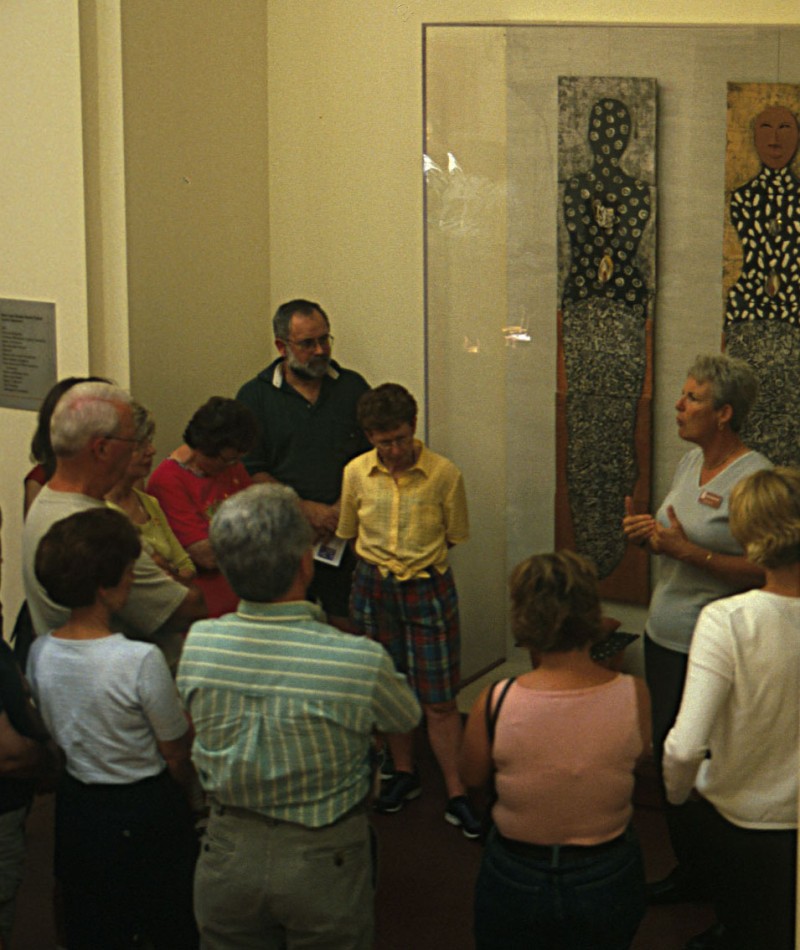 To know what is needed to tour the museum, the docents, all members of the Heard's valued corps of volunteers, the Heard Museum Guild, undergo seven months of weekly training sessions. During them, they are taught about the museum's exhibits, American Indian culture, history and art, and hone their skills at describing the art works on display.
Current Las Guias members will explain the training process, which starts in early October 2014, culminating in an early May 2015 graduation session. The instructor will be Jaclyn Roessel (Navajo), the Heard's director of education and public programs. The newly trained docents will begin giving tours in mid-2015.
Attendance at the meeting is free, but an RSVP is requested. To RSVP or for more information, please contact Lucille Shanahan, shanahanle@cox.net or 623.556-1430.
---