DPJ's Wire series delivers news and information straight from the source without translation.
Tequila Education Night, One Shot at a Time, at Taco Guild
The evening includes a four-course meal and guest speaker Diana Jimenez of Cabrito Tequila
Taco Guild, a tequila and tacos gastropub located on the corner of 7th Street and Osborn in Phoenix, will hold its first Tequila Education Night on Tuesday, March 11 at 6:30 pm. The informational event will feature guest speaker Diana Jimenez, Brand Ambassador for Cabrito Tequila, which is the best selling tequila in Mexico, as well as Taco Guild's house tequila.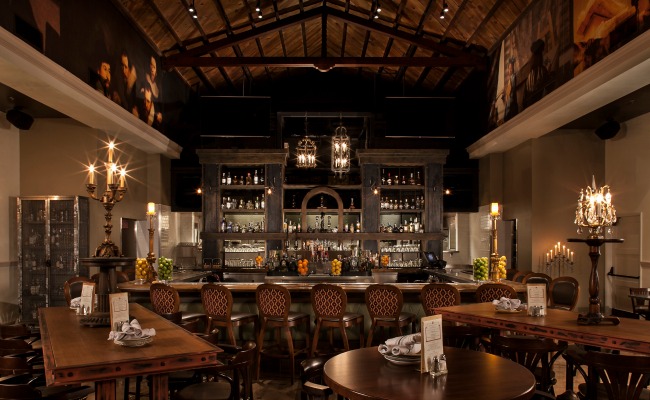 Piggy-backing off of last month's successful Mexican Moonshine tequila tasting where Roger Clyne recounted numerous stories, the Cabrito tasting is an evening to broaden the palate with the agave drink. Combined with a world-class brush up on the complexities and pairings of tequila, the innovative restaurant will feature a four-course meal paired with appropriate tequilas to enhance each flavor. The courses are as follows:
Greeting cocktail – 1893 frozen margarita (Tequila Cabrito Reposado)
Course – chef inspired ceviche of the day – Tequila Cabrito Blanco
Course – grilled romaine salad – Tequila Cabrito Reposado
Course – selection of three tacos – cocktail featuring anjeo tequila
Course – dessert – paired with appropriate tequila
Tickets for the event are $35 per person and are available at the restaurant. For questions, please contact Taco Guild at 602.264.4143 or stop by at 546 E. Osborn Road, Phoenix, Ariz. 85012.
Image courtesy of the Taco Guild
---