DPJ's Wire series delivers news and information straight from the source without translation.
Valley Metro Asking Students to Design Bus and Light Rail Train Artwork
Calling all high school students with a flair for art! Valley Metro is kicking off the 14th Annual Design a Transit Wrap Contest, asking students to create original artwork with a positive transit theme. The winning design will be featured on a bus and light rail train wrap for an entire year.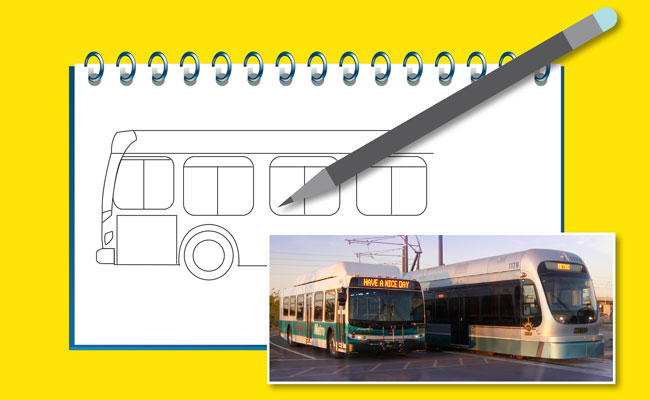 Here is how students can enter:
1. Download the contest flyer, art template and application.
2. Use the art template to create an original design.
3. All entries should feature a positive transit message.
4. Submit artwork by February 14, 2014.
The Design a Transit Wrap contest is part of a larger effort to spread awareness about the benefits of public transit. Click here for more information on Valley Metro's education programs.
---