DPJ's Wire series delivers news and information straight from the source without translation.
Top Valley Chefs Headline First Annual "Grow Phoenix Festival"
Arizona Science Center and Chipotle team up to host free food and science event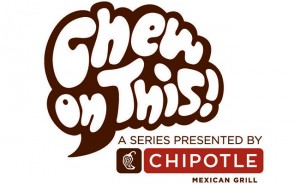 WHAT: Arizona Science Center is celebrating the culmination of the Chew on This! film and lecture series with the first annual Grow Phoenix Festival. In addition to educational and interactive activities hosted by Arizona Science Center, the event will feature informative demonstrations by members of the Phoenix culinary community, with a focus on food sustainability in the Valley. A variety of food trucks will join the festival, with a popular local band providing entertainment.
Cooking demonstrations will happen every hour on the half hour (starting at 10:30 a.m.), and will include the following:
Chef Jon Clancy from M Catering
Chef Joshua Herbert from Posh Improvisational Cuisine
Chef Nathan Hirsh from Whole Foods
Chef Eddie Matney from Eddie's House
Chefs Sammy & Zach Sleman from North Italian Farmhouse
Festival-goers who need refreshment will be able to choose from an array of food trucks, which will be onsite between 11 a.m. and 1 p.m. They'll include Island Logo, Burgers Amore!, The Chef Genie, Kona Ice, frufrupops and Paletas Betty. Local band Peppermint James will provide musical entertainment between noon and 2 p.m. (whenever there is not a chef demonstration on stage).
Scientists from Arizona Science Center will be on hand with fun activities for the whole family, including T-shirt design stations, solar manicures, eco-weave projects, a "Calculate Your Food Mile" challenge and much more.
The event is free and sponsored in part by Chipotle Mexican Grill, Whole Foods and M Catering by Michael's.
WHEN: Saturday, April 20; 10 a.m. – 3 p.m.
COST: Free
WHERE: Heritage & Science Park (in front of Arizona Science Center), 600 East Washington St.
WHY: Arizona Science Center and Chipotle both share a commitment to the local community and raising awareness of important food-related issues. Chipotle has a track record for changing the way people think and eat fast food through its Food With Integrity vision, including through its own ingredient sourcing, seeking out the most sustainable sources for everything from beans to lettuce and meats. Specifically, Chipotle will serve more than 10 million pounds of locally grown produce this year. Additionally, Chipotle serves naturally raised meat – from animals that are raised in a humane way and never given antibiotics or added hormones – as well as dairy from pasture-raised cattle. Chipotle and Arizona Science Center both wanted to provide a learning platform for all ages, and the Chew on This! film and lecture series provides the perfect, fun way for families to start thinking differently about food, where it comes from, how it was raised and how it will affect the environment around them.
INFO: More information about the event and Arizona Science Center is available by visiting azscience.org or by calling (602) 716-2000.
---