DPJ's Wire series delivers news and information straight from the source without translation.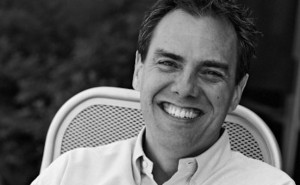 Dale Erquiaga, a local writer and cultural planner, has been named the new executive director of the Roosevelt Row Community Development Corporation.
Erquiaga recently returned to the Valley of the Sun after serving as senior advisor to Nevada Governor Brian Sandoval. He has worked in government at the federal, state and local level and has a background in nonprofit consulting and strategic planning. Long active in the arts, he is the immediate past chair of the Western States Arts Federation (WESTAF), and a former board member of Arizona Citizens for the Arts.
He has worked with many local organizations including Valley Leadership, the Arizona Commission on the Arts and the Arizona Humanities Council. Erquiaga has marketing communications  experience with brands ranging from the Las Vegas Convention and Visitors Authority to museums, utilities and arts organizations.
"We are delighted to have someone with Dale's background join the Roosevelt Row team," said Kendra Cea, president of the Roosevelt Row CDC board.  "He understands the importance of the arts in creating a sense of place in Downtown Phoenix and he has a long history with nonprofit and government organizations.  We are confident that he will help the board, staff, merchants and volunteers of Roosevelt Row take the organization to a new level of success in 2013."  Erquiaga succeeds Cindy Dach, who along with Greg Esser, cofounded Roosevelt Row.  Dach will resume her role as a member of the board.
Roosevelt Row Community Development Corporation is a 501(c)3 non-profit organization established to further the unique cultural character and creative assets of the Roosevelt Row Arts District, to advocate for the continuing presence and role of the arts and small business in the revitalization of the district, and to foster a dense, diverse, and walkable urban community.
---