Downtowners rejoiced when news broke that Angels Trumpet Ale House would bring craft beer downtown. When the ale house opens early in 2012 near Roosevelt Row it will be helping to fill in some of the missing gaps in our urban fabric. So what else does downtown still need? What other pieces of the urban puzzle are missing? This list is by no means exhaustive; these ideas are just a few of the possibilities that would continue to make downtown more vibrant and enjoyable.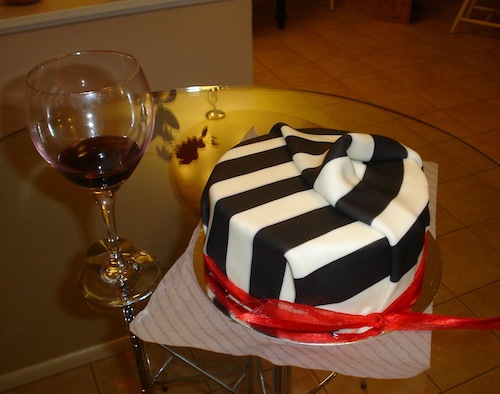 1) A downtown bookstore
Contrary to popular belief, bookstores are not going extinct. Borders Books closed because it was a big-box chain unable to compete. Overpriced merchandise and huge overhead costs didn't help. Mom and pop bookstores remain a community asset, a gathering place to discuss ideas, meet authors, participate in workshops, and chat with booksellers/neighbors/friends about the books you've read. Could the Downtown Phoenix community sustain and benefit from such a business? Absolutely.
2) A downtown dessert restaurant
If you're like most Phoenicians you've probably been to San Diego at least once this year and chances are you've been to Extraordinary Desserts. But where can Phoenicians go for the same quality and selection of tasty treats? Our own Tammie Coe Cakes bakes some sweet pastries and other goodies, but the Roosevelt location has only a small café with limited seating while the Arcadia location has none. Downtown needs a dessert restaurant, they make for a fine first date, or any reason really. Who doesn't like dessert?
3) A downtown dog park
Yup, we still need one. The city formed an 80+ member Ad Hoc Dog Park Committee earlier this year. (Honestly, what other committee has that many members?) The Dog Park Committee made a recommendation for a downtown location that was ignored. Instead, the downtown dog park will be in Hance Park, a location the nearby neighbors objected to, which still leaves the downtown residents who are south of Hance Park without any off-leash green space for their four-legged companions.
4) A downtown vegetarian restaurant
Don't let the word "vegetarian" send you running for a T-bone steak. Green New American Vegetarian in Tempe prepares food with lots of fresh vegetables and organic ingredients to create pizzas, salads, sandwiches, and noodle bowls all of which can be enjoyed by non-vegetarians.

5) A Whiskey Bar
There is no shortage of fantastic bars downtown with the word "bar" in the name, Rum Bar, Bar Smith, Side Bar, FilmBar, Bliss/reBar, but we are lacking a bar dedicated to one of the West's most beloved spirits- a whiskey bar. Denver, Colorado has one. And while we're at it, why not a dedicated tequila bar for the West's other favorite spirit! Word on the street is the Rasputin Vodka Bar is still slated for CityScape. At least we are on the right track.
---