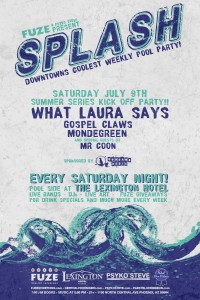 Summer may have started a couple weeks ago but at Lexington Hotel, they're just firing up the grill.
This weekend kicks off the Summer Series featuring local bands playing on the roof so everyone can jump in the pool, watch some live art and listen to good ol' tunes.
Saturday features two special DPJ favorites Gospel Claws and What Laura Says along with DJ Mr Coon and Mondegreen.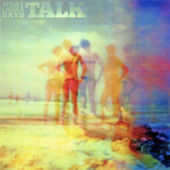 What Laura Says is celebrating their May EP release Talk which has a late 60s Beach Boys feel. The four-songs will most likely be in their setlist and boost the summer feel.
Gospel Claws has also had quite the past year featuring a full-length CD release in October, a spotlight on College Music Journal's Top 200 list and appear at this year's South by Southwest (which is rare since they hardly tour outside of Phoenix).
Local indie jam band Mondegreen is back and ready to bust out their instruments. It feels like quite a few months have gone by since the band last played in Downtown. The four-piece will open the show.
So take that swimsuit out of your dresser, crack open a PBR and enjoy the makeshift beach on the roof at Lexington Hotel.
Cover is $5 and starts at 7 p.m.
The Summer Series will continue every Saturday featuring Mergence, Snake! Snake! Snakes! and others.
---