(Guest writer Kyle Maki is back at it with his third shot at earning a spot on our team. What do you think of him so far? Should we sign him?)
Home away from home
The Arizona Diamondbacks are in the midst of a grueling stretch where 18 of 21 games are away from Chase Field. A stretch like this has the potential to derail a solid start to the season, so if the D-backs want to stay in the NL West race, they need to maintain a respectable record leading into the All Star break.
The D-backs have fortunately demonstrated an ability to win on the road this season and extended their current road winning streak to seven games before dropping the last two games against the Detroit Tigers.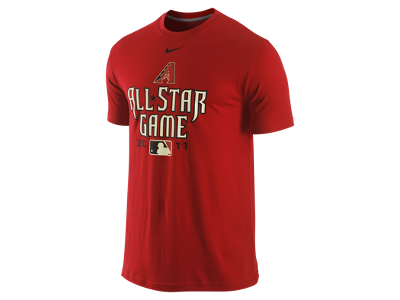 D-backs Ballot Worthiness
The Diamondbacks are not led by a cast of superstars. The D-backs formula for winning is solid pitching and outworking the opponent. Manager Kirk Gibson has the team recommitted to hustling this season. The D-backs have a few All-Star worthy players and a handful of others that have the potential to be there one day.
Justin Upton
J-Up is one of the few stars on the team. He hasn't quite schemed superstar status yet, but experts around the league know he has the potential to be one of the great hitters in the game. Just last week Upton was named the National League Player of the Week. Although Upton has shown improvement at the plate, his numbers still don't stack up against the best outfielders in a very crowded pool in the National League. Upton currently ranks 11th in All Star voting amongst NL outfielders.
Ian Kennedy
Ian Kennedy (I-K?) may not get national recognition, but he deserves a tremendous amount of credit locally for his performance thus far in 2011. In a relatively short period of time, Ian Kennedy has turned into that true ace that the D-backs desperately needed. Kennedy appears to be getting stronger and more dominant as the season progresses. He pitches deep into games and gives the D-backs and chance to win just about every time he steps on the mound.
Who do you want to see?
D-back fans need to fill out the online ballot and vote for their favorite players. Only the fans can decide who will be representing the American and National League in the All Star game Tuesday, July 12, at Chase Field. The D-backs need the support of their hometown fans.
Fans are eligible to vote up to 25 times! Make your voice heard!
---