Downtown Phoenix may be the hotbed of political action, but as a general rule we don't cover politics. Yet there is one race that hits so close to home, we had to dive in and learn a bit more.
This year Phoenix residents will choose who we want to serve as the Mayor of Phoenix for the next four years. The election is coming fast – August – and now is the time to learn about the men and women who have thrown their respective hats into the ring.
Downtowners are invited to attend the Mayoral Candidate Forum for a Greater Downtown Phoenix, next Monday, June 13, at the ASU College of Nursing and Health Innovation.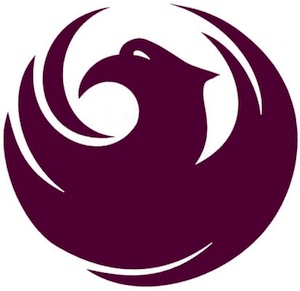 Who is supporting this event?
The event is hosted by Phoenix Community Alliance and Downtown Phoenix Journal in partnership with Arizona Citizens for the Arts, Arizona Preservation Foundation, Artlink Inc., Downtown Voices Coalition, FQ Story Preservation Association, Garfield Organization: a Neighborhood Alliance, Grand Avenue Merchants Association, Local First Arizona, Midtown Museum District Neighborhood Association, Phoenix Historic Neighborhood Coalition, Phoenix Revitalization Corporation, Roosevelt Action Association, Roosevelt Row Community Development Corporation, Seventh Avenue Merchants Association and the Willo Neighborhood Association.
What makes this forum different?
You get to vote on the questions to be asked! Fill out this quick survey by 12:00 p.m. (noon), Friday, June 10. The most popular questions (not verbatim, but general theme) will be posed to the candidates during the forum by moderator Chris Herstam of Lewis and Roca.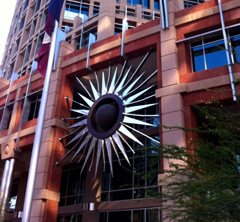 ALL of the Candidates
All SEVEN SIX* of the candidates for mayor have accepted the invitation to participate. Once all signatures are verified by the City Clerk, they will be considered official candidates and will be in attendance. They are: Anna Brennan, Wes Gullett, Claude Mattox, Peggy Neely, Greg Stanton and Jennifer Wright.
*Alexander Malkoon's nomination petition did not contain the required number of valid signatures.
Schedule conflict? Watch online!

We know Downtown residents and business owners are a busy group. We will be streaming a live video feed so you can watch the action wherever you may be. Look for information later this week on DPhxJ.com.
If you go:
Date:
Monday, June 13, 2011
Time:
5:00 to 7:00 p.m. The doors will open at 4:45 p.m. Program will begin promptly at 5:15 p.m. Space is limited!
Location:
ASU College of Nursing and Health Innovation Auditorium
550 N. 3rd Street, Building 2
Phoenix, Arizona (map it)
Moderated by:
Chris Herstam, Lewis & Roca
---