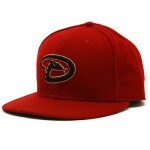 The Arizona Diamondbacks looked to bounce back after their west coast road trip, as they began their home stand against the San Diego Padres. After losing the first game, the D-backs would split the two game series before taking on the Atlanta Braves. Atlanta, boasting a pretty solid record, was expected to sweep Arizona, but there was one small technicality; the Braves left their broom and their game at home. The D-backs would win both games against the Braves as they prepared to face the Minnesota Twins in interleague play.
One Sweep Deserves Another
After the D-backs were able to sweep the short series against the Braves, the team would host the Twins. With several local Minnesota transplants, the Interleague games brought solid crowds to watch the close games as the two teams went head to head. In the first game of the series, the D-backs would be able to get their lead to four runs before the Twins would make a valiant effort to stage a comeback in the ninth inning. The D-backs would hold on to win the game by one run.
On Saturday night, Kelly Johnson would hit his third career grand slam in what would prove to be the pivotal point in the game for the Diamondbacks. Arizona would go on to win the game by three runs. Sunday's pitching duel between Daniel Hudson and Francisco Liriano kept the game close. Juan Miranda would homer for the D-backs helping with the score as the D-backs take the game and J.J. Putz secured his 12th save of the season.
Rock the Rockies
The Diamondbacks road trip will begin with a double header against the Colorado Rockies. This series is of extreme importance as the D-backs are right on the heels of the Rockies for second place in the National League West. The second half of the week will be spent in Houston as the D-backs take on the Astros.
Previous week's schedule
5/16/11 Padres  8, D-BACKS 4
5/17/11 D-BACKS 6, Padres 1
5/18/11 D-BACKS 5, Braves 4
5/19/11 D-BACKS 2, Braves 1
5/20/11 D-BACKS 8, Twins 7
5/21/11 D-BACKS 9, Twins 6
5/22/11 D-BACKS 3, Twins 2
This week's schedule
5/24/11 D-BACKS @ Rockies, 12:10 p.m., Coors Field, Fox Sports Arizona
5/24/11 D-BACKS @ Rockies, 5:40 p.m., Coors Field, Fox Sports Arizona
5/25/11 D-BACKS @ Rockies, 5:40 p.m., Coors Field, Fox Sports Arizona
5/26/11 D-BACKS @ Rockies, 5:40 p.m., Coors Field, Fox Sports Arizona
5/27/11 D-BACKS @ Astros, 5:05 p.m., Minute Maid Park, Fox Sports Arizona
5/28/11 D-BACKS @ Astros, 4:05 p.m., Minute Maid Park, MLB.TV
5/29/11 D-BACKS @ Astros, 11:05 a.m., Minute Maid Park, Fox Sports Arizona
---