The Arizona Diamondbacks had a good week at Chase Field as they won one series and tied the next against the Phillies and the Cubs. The Phillies came in to Arizona on Monday in first place in the National League East.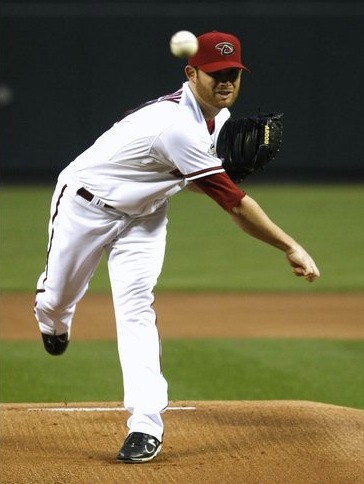 Phillies series
In the first game of the series, Ian Kennedy would get the nod a day after becoming a new father. Kennedy would pitch a complete game shutout, striking out ten and only allowing three hits. The D-backs would win on Monday by a score of four to nothing. On Tuesday the D-backs would win again as they slide past the Phillies by a score of seven to five. With Arizona looking to sweep the first place Phillies, Philadelphia would take the lead early in game three, never looking back to take the final game of the series.
Cubbies
In the second series of the week, the D-backs faced the Chicago Cubs as they looked to improve their even record with the Cubs. Game one of the four game series would be a blow out for the snakes as Arizona defeated Chicago 11 to 2. On Friday and Saturday, the D-backs dropped a couple of close games as they looked to even the score on Sunday. Arizona would prove to be successful in the final game of the series, edging the Cubs 4-3.
The Diamondbacks will have Monday off as they prepare for the National League West leading Colorado Rockies. The three game series with the Rockies will wrap up on Thursday before the D-backs head to San Diego to face the Padres.
Previous week's schedule
4/25/11 D-BACKS 4, Phillies 0
4/26/11 D-BACKS 7, Phillies 5
4/27/11 Phillies 8, D-BACKS 4
4/28/11 D-BACKS 11, Cubs 2
4/29/11 Cubs 4, D-BACKS 2
4/30/11 Cubs 5, D-BACKS 3
5/1/11 D-BACKS 4, Cubs 3
This week's schedule
5/3/11 Rockies @ D-BACKS, 6:40 p.m., Chase Field, Fox Sports Arizona
5/4/11 Rockies @ D-BACKS, 6:40 p.m., Chase Field, Fox Sports Arizona
5/5/11 Rockies @ D-BACKS, 6:40 p.m., Chase Field, Fox Sports Arizona
5/6/11 D-BACKS @ Padres, 7:05 p.m., Petco Park, Fox Sports Arizona
5/7/11 D-BACKS @ Padres, 5:35 p.m., Petco Park, Fox Sports Arizona
5/8/11 D-BACKS @ Padres, 1:05 p.m., Petco Park, Fox Sports Arizona
---