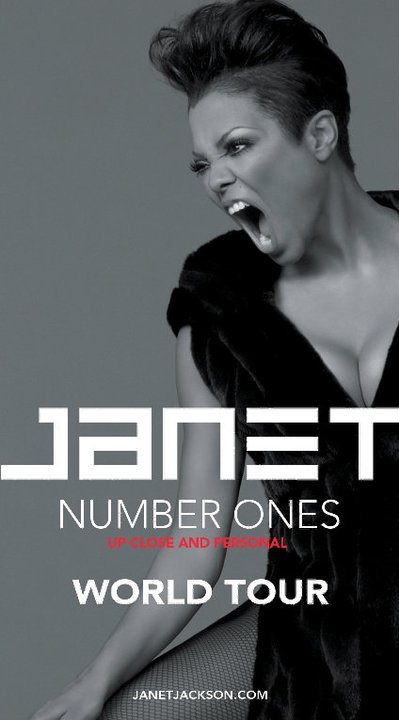 No, her first name isn't baby, it's Janet.
Yes, the one and only Miss Jackson is coming to the Comerica Theatre this Friday. Janet Jackson will play a one-of-a-kind show that, let's just face it, most big-time artists don't do anymore.
She will be performing songs from her album Number Ones and giving diehard fans the best night of their lives. On her "Up Close and Personal" tour, fans will get snippets of the Janet of the '80s, '90s and today, all in one night.
Jackson decided to skip the large arenas with too many nosebleed sections like US Airways Center for the smaller Comerica Theatre in the heart of Downtown Phoenix.
After the most talked-about event in Super Bowl history, Jackson's last three albums haven't fared well, so she has since decided to go back to acting.
But shortly after Michael Jackson died, Number Ones was released, with everyone's favorite Janet songs, from young Janet's "Nasty" to Nutty Professor's "Doesn't Really Matter."
Jackson had been talking about touring when the idea of doing an small-venue tour came to mind. There will be no crazy lights, special effects or production elements. Just Janet.
In recent interviews, she says that each show will have something the one before it didn't have to make it more intimate and special for the fans.
So, if you want to relive the years of big hair and even bigger earrings, well, leave that stuff behind and just enjoy a legendary singer.
Tickets are still available at the Comerica box office and online, ranging from $45.50 to $147.
The Comerica Theatre is located at 400 W. Washington St. (light rail at Central/Washington station westbound and 1st Avenue/Jefferson station eastbound)
[iframe_loader src="http://maps.google.com/maps?f=q&source=s_q&hl=en&geocode=&q=400+w+washington+st,+phoenix,+az&aq=&sll=37.0625,-95.677068&sspn=34.724817,79.013672&ie=UTF8&hq=&hnear=400+W+Washington+St,+Phoenix,+Arizona+85003&ll=33.449078,-112.079408&spn=0.006266,0.00912&z=16&iwloc=A&output=embed"]
---