Anyone who is anyone has a soft spot for female singers, so why not fill your craving with a show at The Rhythm Room?
Little Dragon is an electronic indie band from Gothenburg, Sweden, that has recently gotten bigger in the states.
Yukimi Nagano, Erik Bodin, Fredrik Källgren Wallin and Håkan Wirenstrand formed the band in high school in 2006.
When recording, Nagano would get easily frustrated and the band started calling her "Little Dragon" as a nickname. Hence, the band name.
Nagano, of Swedish-Japanese decent, has one of the most beautiful, interesting and sometimes quirky singing voices you'll ever hear. In some songs, she'll be calm and collective and in others you'll be lost in her words.
The band popped up on the U.S. radar when their song "Twice" played on the show Grey's Anatomy. And as they say, it's all downhill (or uphill?) from there.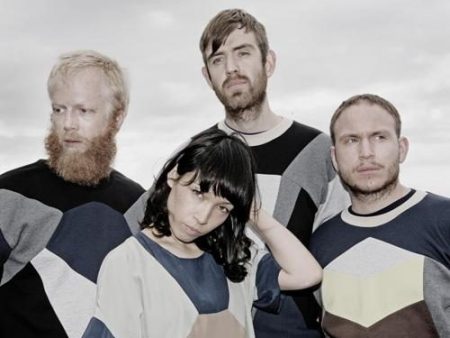 They are touring now to support their 2009 self-titled album, but the tour was pushed back because Nagaro captivated the ears of the Gorillaz. She was recently on their latest record, Plastic Beach, as a guest vocalist. Not only has she played with Gorillaz, but she also collaborates with Jose Gonzalez.
When Little Dragon is not here in the U.S., they are touring around Europe. So take the chance and go see them with Billygoat at The Rhythm Room on February 1. They won't be back in the States for a while.
Tickets are sold out, but maybe you can make a friend at the door.
The Rhythm Room is located at 1019 E. Indian School Rd. in Midtown.

---