DPJ is proud to bring you the best Yelp reviews of your favorite Downtown restaurants, boutiques, venues and everything in between. Every week, visit DPJ for a finely crafted, tell-all account of a Downtown spot straight from the experts: the people!
Kate L.
Phoenix, AZ
Five-star rating
07.24.10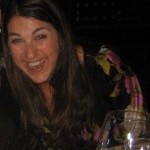 I'm new to Phoenix from San Francisco, so perhaps it's no surprise that it took a bumping gay bar to make me feel like I might actually be able to make it work in this town. But this place is awesome. Super diverse crowd, all your fave pop and hip-hop hits to keep the crowd moving, and reasonably priced drinks. We got there early and were able to relax on the comfy outdoor leather couches before it got too crazy. But the best part was that even after it was packed, we were able to sneak upstairs to this extra bar that had more of a quiet, speakeasy feel, with plenty of space to sit and chill (and a group of slightly older dudes who looked like they got lost en route from the golf course to the sports bar — seriously, diverse crowd).
One point Phoenix. Yay.
Amsterdam is located at 718 N. Central Ave. in Roosevelt — 602.258.6122

The DPJ Yelper of the Week offers honest insight on a Downtown business to help you explore your core. DPJ hopes that by partnering with Yelp to spread the good word about well-loved Downtown spots, you'll spread your patronage and support local business.
Yelp is a social networking and local search engine that provides the reviews of places and things that matter to you. Simply log in, pick a place and queue up your inner critic. You can write a beaming review of your favorite gelato spot, or a scathing portrayal of that rental car facility you had to use after that curb came out of nowhere. Yelp's reviews are at once honest, uncensored, wildly hilarious and true. Heck, the site must be doing something right — it had 26 million viewers just last month!
---