RadiatePHX has a habit of visiting the newest culinary destinations in Downtown Phoenix and this month is no exception.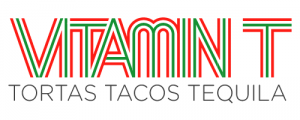 Tuesday night, Chef Aaron May will open the doors to Vitamin T, and you're invited.
The menu features a delectable selection of tortas, tamales and tacos, in homage to its street food inspiration. And yes, another 'T', tequila, is also in house.
Space is limited, so please RSVP. Oh, and all who purchase one of those mouth-watering eats mentioned above get a cerveza on the house. Enticed yet?
RadiatePHX runs from 5:30 to 7:30 p.m. Vitamin T is located at 1 E. Washington St. at CityScape. RSVP at radiatephx.com or on Facebook.
---