DPJ is proud to bring you the best Yelp reviews of your favorite Downtown restaurants, boutiques, venues and everything in between. Every week, visit DPJ for a finely crafted, tell-all account of a Downtown spot straight from the experts: the people!
Jesse R.
Phoenix, AZ
Five-star rating
10.16.10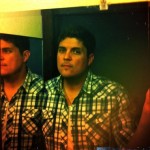 I firmly believe an establishment shouldn't receive five stars unless it is perfect.
I have tried to find some reason to knock off a star. Maybe even label it 5 but call it 4.5. But I just can't. This guy has it figured out.
What first struck me about Centurion is the price. If you want to show up and drop $50 a plate, sure, Chef Eric will oblige you and steer you to the lamb. But I've never left this place and left hungry for more than $10.
His lunch selection includes paninis, salads, the best risotto I've ever had and mind-blowing burgers. (Zinburger? Who's that?)
Do you like wine? Come prepared to have the perfect pairing with whatever you order. You won't be sorry.
The service has never been short of phenomenal. Prepare to tip big.
This is my new favorite place in the Downtown area. Get here as soon as you can!
Centurion is located at 214 W. Roosevelt St. in Roosevelt — 602.687.8796

The DPJ Yelper of the Week offers honest insight on a Downtown business to help you explore your core. DPJ hopes that by partnering with Yelp to spread the good word about well-loved Downtown spots, you'll spread your patronage and support local business.
Yelp is a social networking and local search engine that provides the reviews of places and things that matter to you. Simply log in, pick a place and queue up your inner critic. You can write a beaming review of your favorite gelato spot, or a scathing portrayal of that rental car facility you had to use after that curb came out of nowhere. Yelp's reviews are at once honest, uncensored, wildly hilarious and true. Heck, the site must be doing something right — it had 26 million viewers just last month!
---