In anticipation of the m7 Street Fair on Saturday, March 6, DPJ is spending the week getting to know the great businesses, neighborhoods and people that make the Melrose area so intriguing.
DPJ is proud to bring you the best Yelp reviews of your favorite Downtown restaurants, boutiques, venues and everything in between. Every Tuesday, visit DPJ for a finely crafted, tell-all account of a Downtown spot straight from the experts: the people!
Andy G.
Phoenix, AZ
Five-star rating
09.19.09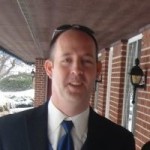 Holy crap — venues like this exist in Phoenix? Who knew?
My friends and I were waiting in an unholy line at the Rhythm Room to see Tommy Castro, and we started getting this dread feeling that we weren't going to get in. I used my handy-dandy Yelp BlackBerry app to look up what was nearby, and saw Char's, so close all this time that I could have thrown a sock full of manure and hit it. The Char's web site isn't exactly what you'd call "mobile friendly" but I could see from the Yelp reviews that it had music every night.
We decided to drive over and check it out — best decision ever. The place is quite a bit smaller than RR, with an intimate stage and little dance floor. The band Soul Power was setting up, and we ordered drinks from the friendly waitress. There is a cool cat sitting at the door collecting the (considerably lower than RR) cover charge, who we later found out is the owner.
I can't adequately describe the effect Soul Power had on us. I could say I was blown through the opposite wall, but that doesn't quite sum it up. I was… funkified. Electrified. Wow, what a band. What a room. What a night.
Oh, and it's cheap to drink there.
Char's Has the Blues is located at 4631 N. 7th Ave. in Melrose — 602.230.0205

The DPJ Yelper of the Week offers honest insight on a Downtown business to help you explore your core. DPJ hopes that by partnering with Yelp to spread the good word about well-loved Downtown spots, you'll spread your patronage and support local business.
Yelp is a social networking and local search engine that provides the reviews of places and things that matter to you. Simply log in, pick a place and queue up your inner critic. You can write a beaming review of your favorite gelato spot, or a scathing portrayal of that rental car facility you had to use after that curb came out of nowhere. Yelp's reviews are at once honest, uncensored, wildly hilarious and true. Heck, the site must be doing something right — it had 26 million viewers just last month!
---