DPJ is proud to bring you the best Yelp reviews of your favorite Downtown restaurants, boutiques, venues and everything in between. Every Tuesday, visit DPJ for a finely crafted, tell-all account of a Downtown spot straight from the experts: the people!
Brittney S.
Phoenix, AZ
Five-star rating
09.13.09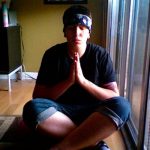 I nervously went in AT to get my septum pierced (the cartilage inside the tip of my nose). I'd been in here a few times before to ask about stretching my ears, and every time I went in I was given excellent service by their piercer/tattoo artist up front, Brent, aka B-Bird.
Unfortunately, they don't sell much jewelry beyond your basic needs. No cool gauges or plugs for me, and the closest place is Halo and their selection is boring and overpriced. I usually just order my jewelry by way of the internet now (http://bodyartforms.com).
I was told up front the piercing would be $40 including jewelry. I signed my paper stating regulations regarding piercings as B-Bird got his stuff ready. I sat down in the chair and tried to relax the best I could. B-Bird informed me of all the precautions and how to take care of my piercings, then told me to take a deep breath and I closed my eyes. The second it went through my eyes watered up, but before I knew it I was done.
It looks awesome, I'm super excited for it to heal, and B-Bird did a great job taking care of me.
Artistic Tattoo is located at 664 W. Camelback Rd. (602) 230.8333
The DPJ Yelper of the Week offers honest insight on a Downtown business to help you explore your core. DPJ hopes that by partnering with Yelp to spread the good word about well-loved Downtown spots, you'll spread your patronage and support local business.
Yelp is a social networking and local search engine that provides the reviews of places and things that matter to you. Simply log in, pick a place and queue up your inner critic. You can write a beaming review of your favorite gelato spot, or a scathing portrayal of that rental car facility you had to use after that curb came out of nowhere. Yelp's reviews are at once honest, uncensored, wildly hilarious and true. Heck, the site must be doing something right — it had 25 million viewers just last month!
---