DPJ is proud to bring you the best Yelp reviews of your favorite Downtown restaurants, boutiques, venues and everything in between. Every Tuesday, visit DPJ for a finely crafted, tell-all account of a Downtown spot straight from the experts: the people!
Ada G.
Phoenix, AZ
Five-star rating
06.22.09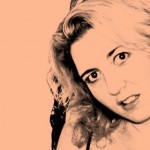 It's hot – the kids are wired – there is really only one solution…..the Children's museum!!! This place is great for kids under 6 years old – over six, they are probably going to like each exhibit for about two minutes. Under six, you can spend a long long time here. Start downstairs by throwing colorful scarves into vacuum pipes that climb the walls, and pop out over your heads. Watch your young ones climb thru tunnels and tents, and then cruise around on scooters for awhile. On the second floor, there's the coolest art room ever! I wish this place existed when I was little! Everyday, they paint this little playhouse a different color. It is so so cool! And there are two different art projects to try out. The facility provides aprons, and paper towels, but I would still recommend wearing something you don't mind getting a little paint or glue on. There's a kid's kitchen where they can make you pretend pizzas, and a grocery store where you can shop and ring up the food. My favorite room has walls of mazes for a ball to go thru that makes a ton of different noises. So much fun! The third floor has the funnest thing ever!! A huge room full of hanging noodles (swimming pool noodles) – and you can run thru full speed playing tag with your little ones – just keep eyes open for other little ones. I am leaving a lot out (like the toddler room), but just check this place out! It is so so nice! I think one of the coolest things is that the rooms are extremely clean – you never feel like you are picking up a book or toy covered in goobies, which I greatly appreciate. Also, don't go here if you plan to be one of those non-interactive parents. This place requires participation from both parent and child.
Children's Museum of Phoenix is located at 215 N. 7th St. (602) 253.0501
The DPJ Yelper of the Week offers honest insight on a Downtown business to help you explore your core. DPJ hopes that by partnering with Yelp to spread the good word about well-loved Downtown spots, you'll spread your patronage and support local business.
Yelp is a social networking and local search engine that provides the reviews of places and things that matter to you. Simply log in, pick a place and queue up your inner critic. You can write a beaming review of your favorite gelato spot, or a scathing portrayal of that rental car facility you had to use after that curb came out of nowhere. Yelp's reviews are at once honest, uncensored, wildly hilarious and true. Heck, the site must be doing something right — it had 25 million viewers just last month!
---