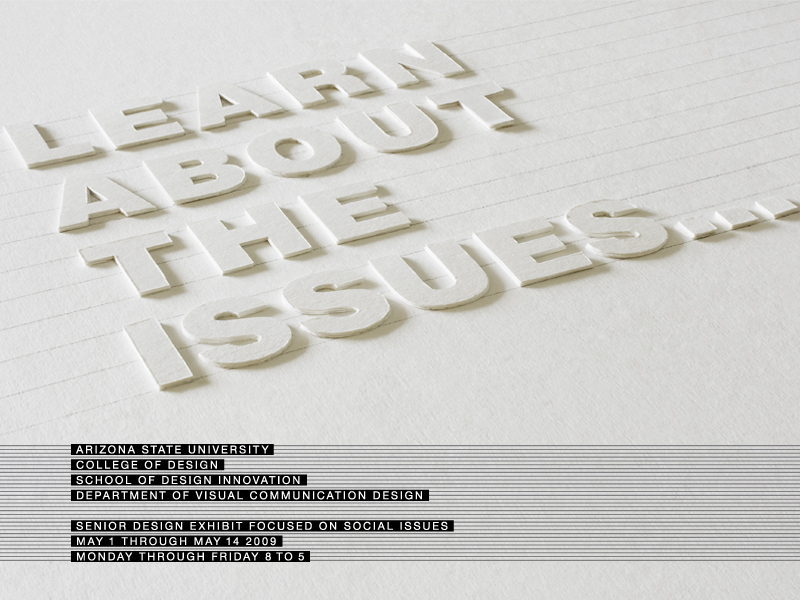 Come celebrate the Senior Design Exhibit's opening on May 1 from 7pm to 10pm, hosted by Arizona State University's college of design students.
The Senior Design Exhibit is the culmination of a year-long research and design application process. Students are given the option to select a track of study. Those who join InnovationSpace partner with other disciplines to research, design and develop products that serve real societal needs. Those who pursue Visual Communication select current social issues and create dynamic visual campaigns to reach their individual goals.
Students pair with advocates or sponsors as they progress through the processes of independent research, campaign design, exhibit presentations, committee work and book design. While learning more about research methods and the visual display of information, students contribute to the growing body of design knowledge by producing functional, aesthetic, and compelling work.
The exhibit will continue until May 14 and is located on the eighth floor of the Phoenix Urban Research Lab at 234 N. Central Ave.
For more information, visit www.learnabouttheissues.com
---