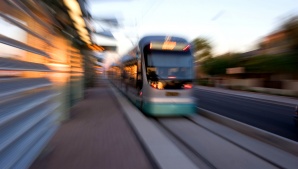 The region's light-rail system beat ridership expectations in its first month of regular service.
Metro chief Rick Simonetta reported Wednesday that by every measure, Metro carried more riders in January than planners had predicted would ride after a year of service.
Average weekday ridership was nearly 5,000 more than expected. More surprisingly, Saturday ridership was about 10,000 more than expected, and mostly attributed to special events.
[Source: Arizona Republic]
---